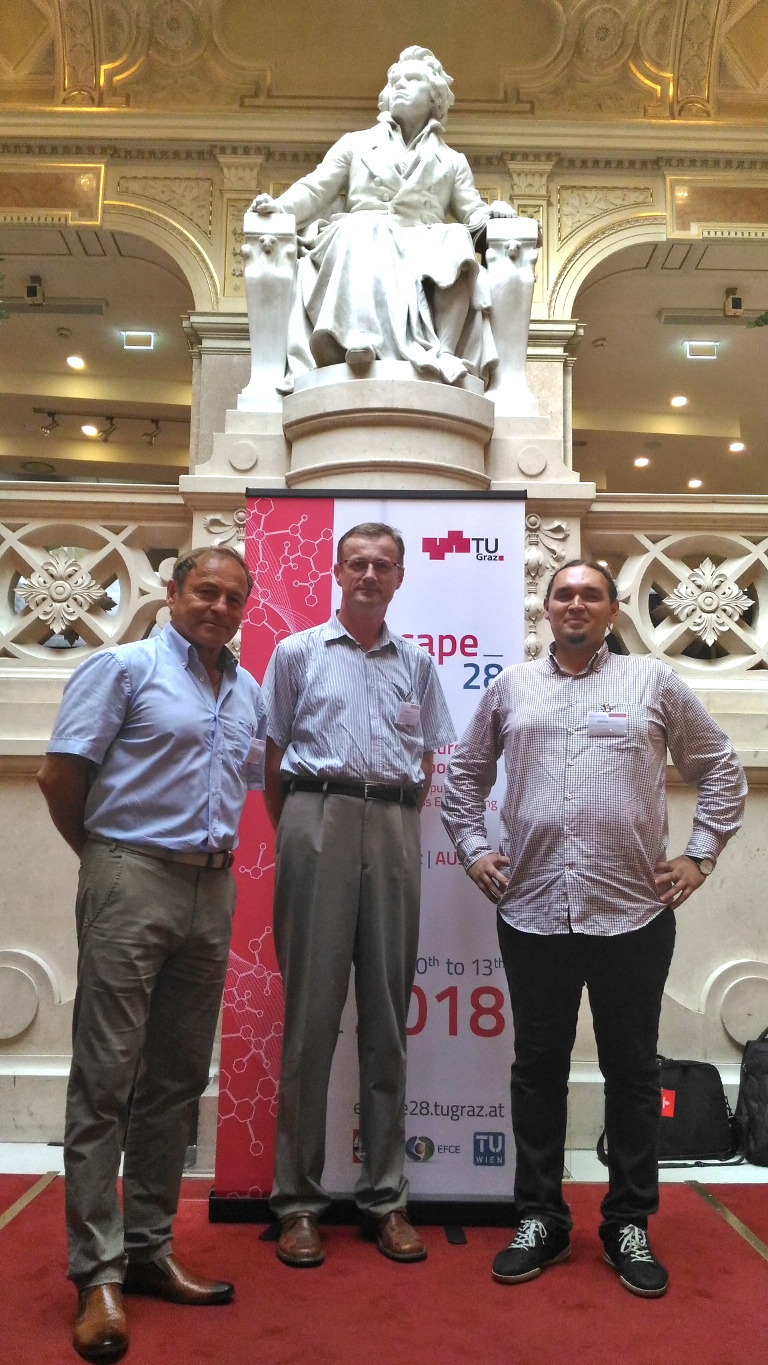 We are co-authors of two papers presented at 28th European Symposium on Computer-Aided Process Engineering (Graz, Austria).

R. Paulen – A. Sharma – M. Fikar: Dynamic Real-time Optimization of Batch Membrane Processes using Pontryagin's Minimum Principle.
J. Oravec – M. Bakošová – L. Hanulová – A. Mészáros: Multivariable Robust Model Predictive Control of a Laboratory Chemical Reactor.
---
Responsibility for content: prof. Ing. Miroslav Fikar, DrSc.
Last update:
12.06.2018 22:31